Disable auto join Discord server
This article explains everything you need to know on how to disable the auto join feature of Patreon.
By default Patreon has the permission to join Discord servers for you. Sadly this is not a choice given to creators on Patreon.
First you will need to go to
Connect apps
on Patreon. Here you will need to Disconnect and reconnect your Discord account.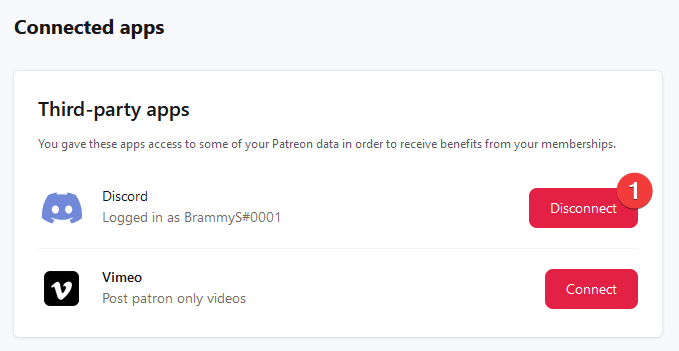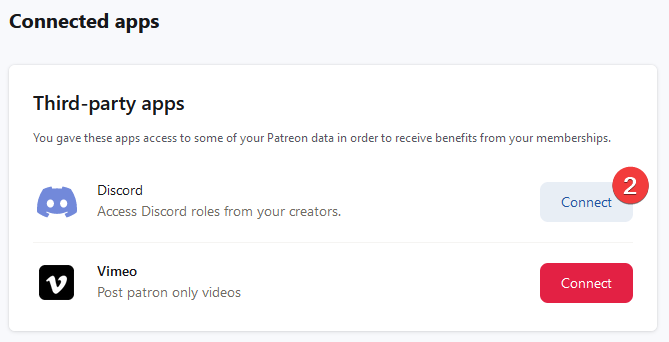 Now comes the most important step. You will need to copy the URL in the browser, paste it in a different window and remove the highlighted yellow text. This will remove the Patreon's permission to join servers for you.

These will be the permission that Patreon will get after you have done everything correctly.